Outdoor
Red Bull Reine Blanche
Breuil Cervinia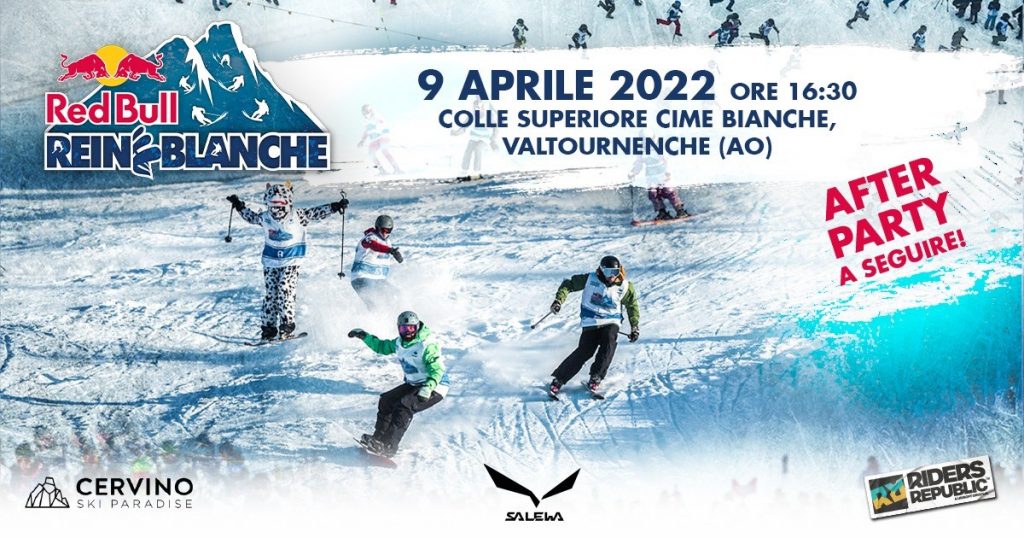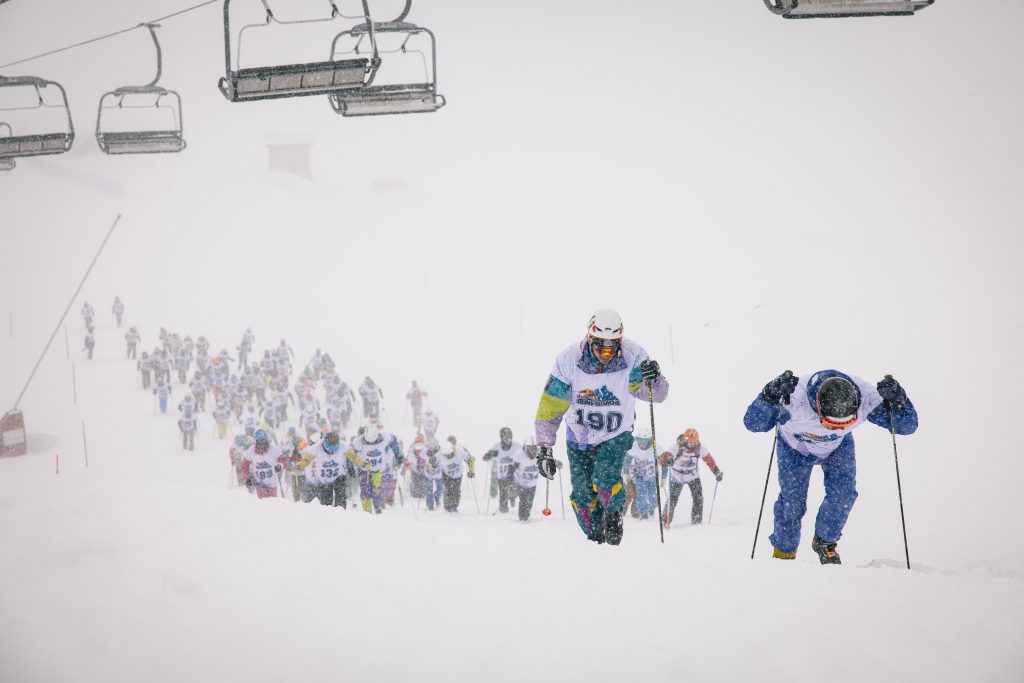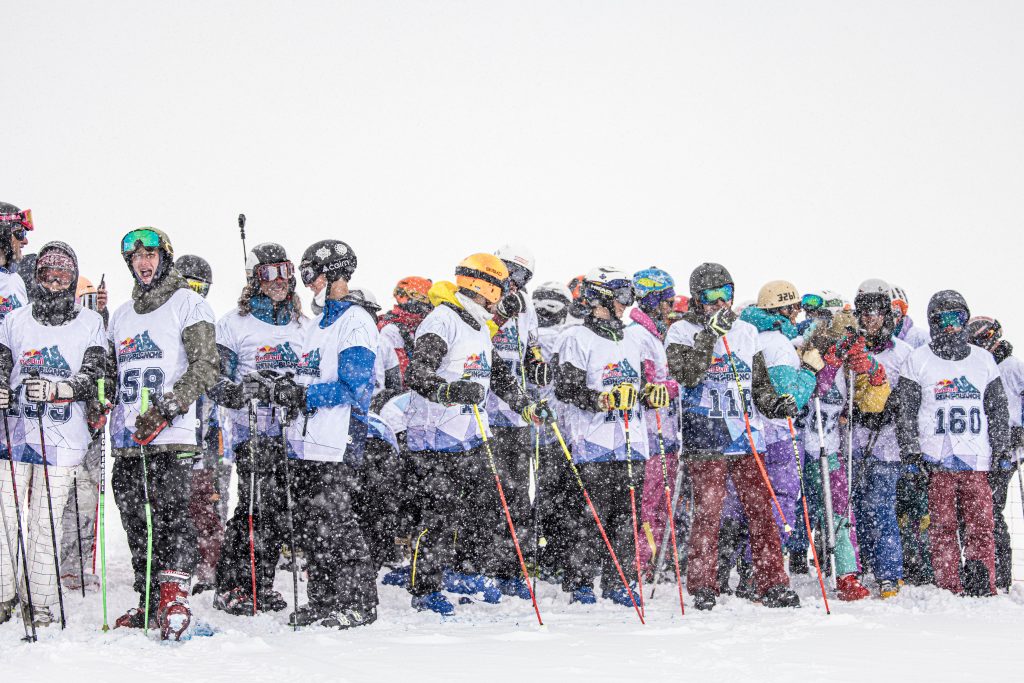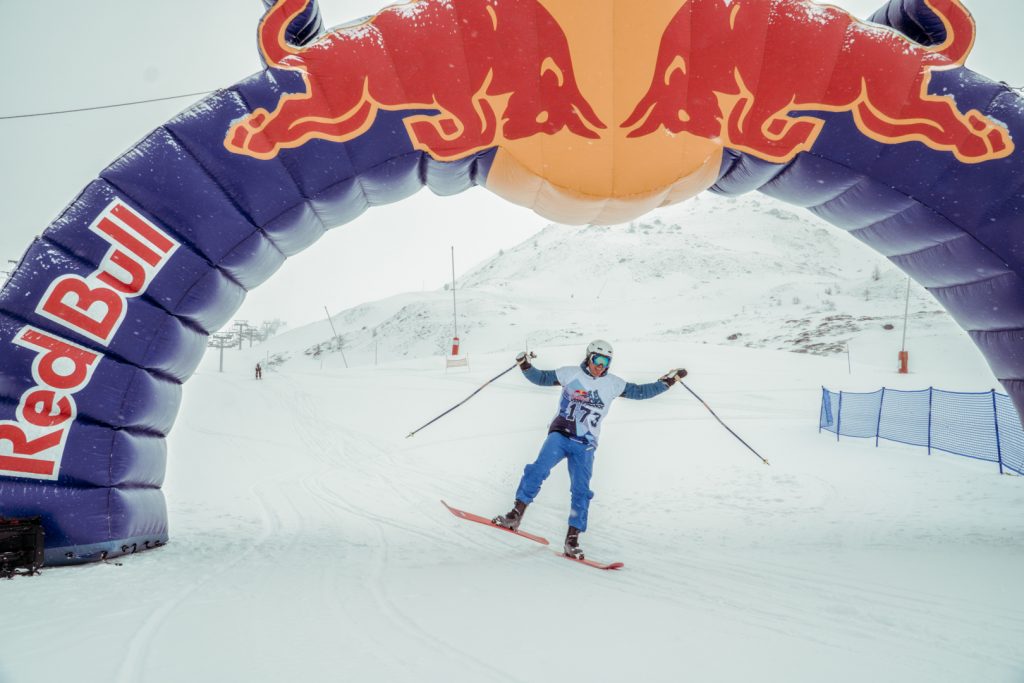 Run, put on your skis or get on your snowboard, and go downhill to the finish: here's everything you need to know about the Red Bull Reine Blanche 2022. The competition: we start in a group and in a run, we cover the few tens of meters that separate us from the start, we get on skis or on the snowboard and speed down the valley. At Red Bull Reine Blanche, participants will have to run along the initial stretch of the race wearing boots until they reach their skis or board, located about 100 meters from the starting point. Once at the start, the protagonists of the race will begin a downhill that will take them to the finish. The appointment is for 9 April at the Cervino Ski Paradise at the Colle Superiore delle Cime Bianche, starting at 4:30 pm
Here is the link to register for the Red Bull Reine Blanche!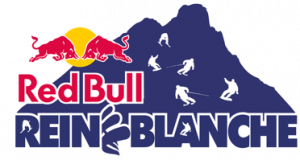 REDBULL REINE BLANCHE 9 APRILE 2022
4.45 pm technical briefing at Colle Superiore Cime Bianche.

5.15 pm start in line, Colle Superiore Cime bianche.

Arrival in La Salette with music and party until 6:45 pm
REGULATION.
You start on foot, run, in the signposted area you get on your skis or get on the snow board and then head downhill to the finish: enjoy!
The registration fee is € 15.00 per person. Not including the Valtournenche daily skipass which will cost € 25.00 for members only

Minimum age to participate 18 years old. (a valid identity document will be required).
Participation prohibited to competitors in a state of intoxication.
It is mandatory to follow the path indicated under penalty of disqualification.
Helmet always mandatory.
Race suit prohibited.
Any physical contact between participants is prohibited.
There is no refund on the registration fee.
Download the regulation - RED BULL REINE BLANCHE
* the Red Bull Reine Blanche daily ski pass (at a reduced rate of € 25.00), can be purchased at the Valtournenche ticket office on the day of the event in a dedicated cash desk, upon presentation of the race registration receipt and an identity document.