Outdoor
Purchase your skipass online!
Breuil Cervinia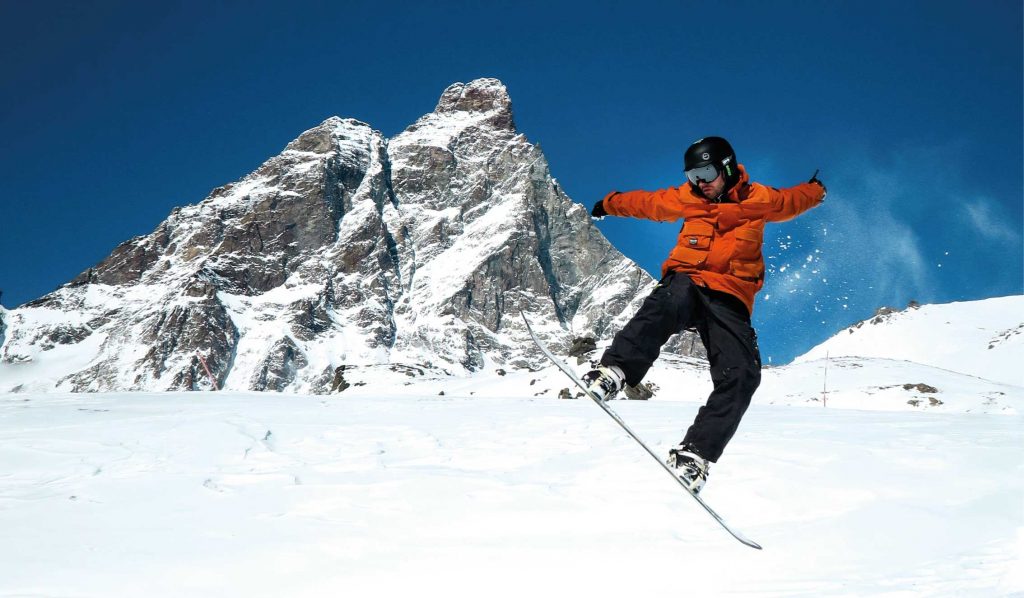 As per tradition, Cervina is the first resort in the Western Alps to open the ski season, and the last to close the season and this year is no different. A long seven month winter season starting in Autumn and finishing in the Spring, on the 1st May 2022. At the foot of the Matterhorn, skiing without frontiers, uniting the Valleys in Italy with those in Switzerland with a network of lifts and 360 km of ski runs making Cervinia-Valtournenche-Zermatt one of the largest ski areas. On our side we've started the snow making program, and we're waiting to open the lift systems of the ski area Cervino Ski Paradise; from 2,050 metres of Cervinia up to 3,889 metres of the Gobba di Rollin. It is now possible to ski at Plateau Rosà on the Swiss side.
Opening date: 16th October. An appointment not to be missed, with particular enthusiasm this year: the passion for skiing and the open air in such a beautiful environment. To permit our clients to ski safely and happily, it is absolutely necessary that the regulations are respected. It is therefore necessary that you present your green pass and a valid identity document, with exception of under 12 years old, and surgical mask or mask type ffp2 must always be worn correctly, covering nose and mouth. The lift systems will open at 8:15 a.m. and the ticket office will be open as follows: Monday to Friday from 8.00 am to 4.30 pm, Saturday and Sunday from 12.00 pm to 4.30 pm.
The latest news involves your skipass purchase; daily and multi-day skipass are to be purchased only online. Those in possession of a keycard can load their skipass directly online and those without an electronic card can use the "pick-up" mode and collect it form the ticket offices in Cervinia and automatic vending machine in Valtournenche.
At the beginning of the season the seasonal skipasses can be issued at the ticket offices only from 12.00 pm to 4.30 pm.
The online sales platform, already successfully in use by our company Cervino S.p.A, guarantees the innovative purchase and helps avoid queues.
Checks will be carried out by Cervino S.p.A. personnel and Authorities (Police Force).
Please prepare your green pass (printed or on your smartphone), ready to be checked so you can get on the slopes!
For information and to purchase your skipass, visit our shop at online shop.