Outdoor
Matterhorn Cervino speed opening
Breuil Cervinia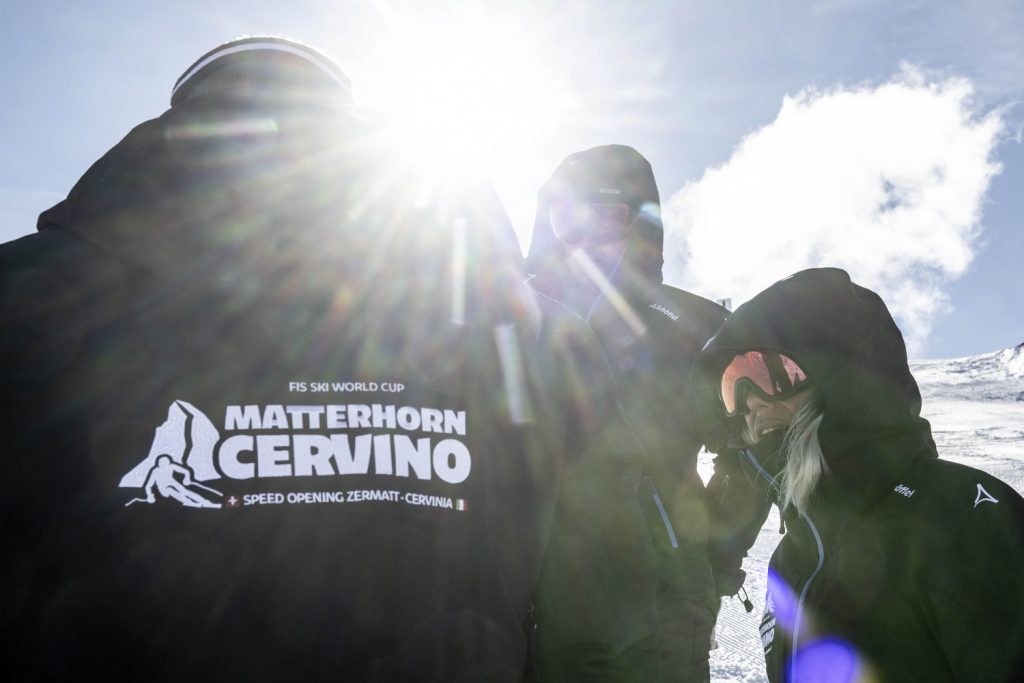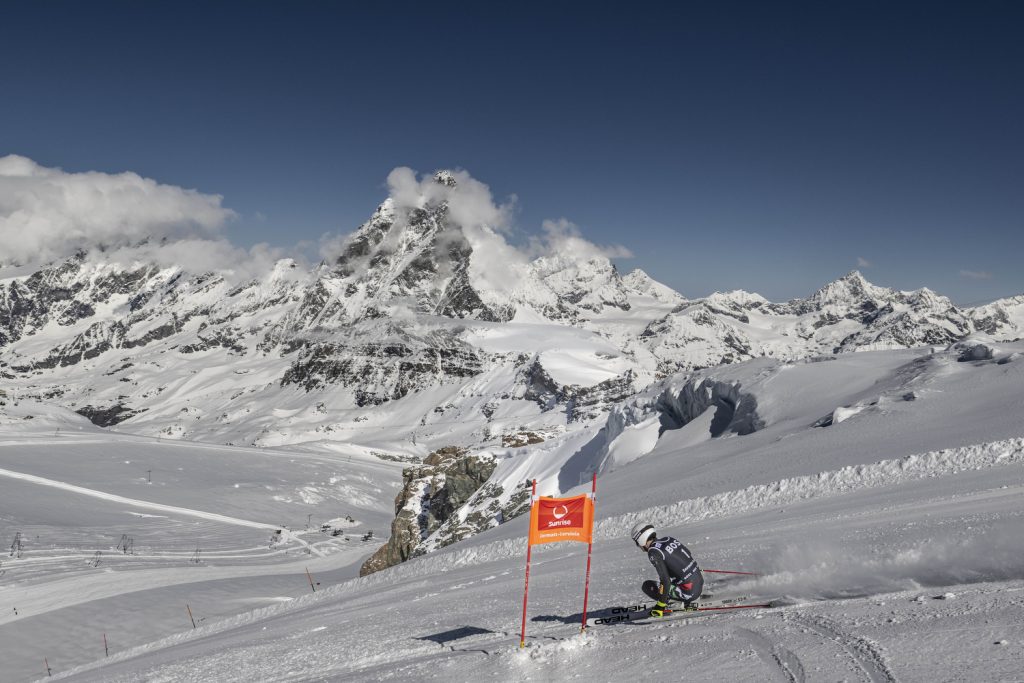 An absolute first, a spectacle that has never happened before. The Matterhorn Matterhorn Speed Opening is the only cross-border event of the entire Alpine Ski World Cup circuit. Four downhill races start in Switzerland, from the Rollin Hump area above Zermatt and arrive on Italian territory, at Cime Bianche Laghi di Breuil-Cervinia. The men's races are scheduled for Saturday 11 and Sunday 12 November 2023, the women's downhill on the weekend of 18 and 19 November 2023.The opening of the world speed season takes place on the 'Gran Becca' slope, designed by the 2010 Olympic downhill champion, the Swiss Didier Défago. The track measures 3,700 metres, has a vertical drop of 885 metres and a gradient of up to 60 per cent. A maximum speed of 135 kilometres per hour is estimated. The slope is ready to offer thrills and a unique spectacle, made up of bends and jumps, flowing passages alternating with extremely technical ones.
Entrance tickets and lift passes
Tickets to enter the Matterhorn Cervino Speed Opening finish area are available on the website speedopening.com or can be purchased at the Cervino SpA ticket office and also at the ticket point located at the Gran Becca Village.
The one-way ticket to Cime Bianche Laghi (access point to the stadium) costs €18.50 and can only be purchased at the Cervino SpA ticket office by holders of an entry ticket (public area or grandstand) to the stadium.
The stadium can also be accessed by holders of ski passes valid for the 2023/2024 winter season provided they also hold a valid ticket for entry into one of the areas.
https://cervino.skiperformance.com/en/winter/store#/en/winter/buy?skugroup_id=2973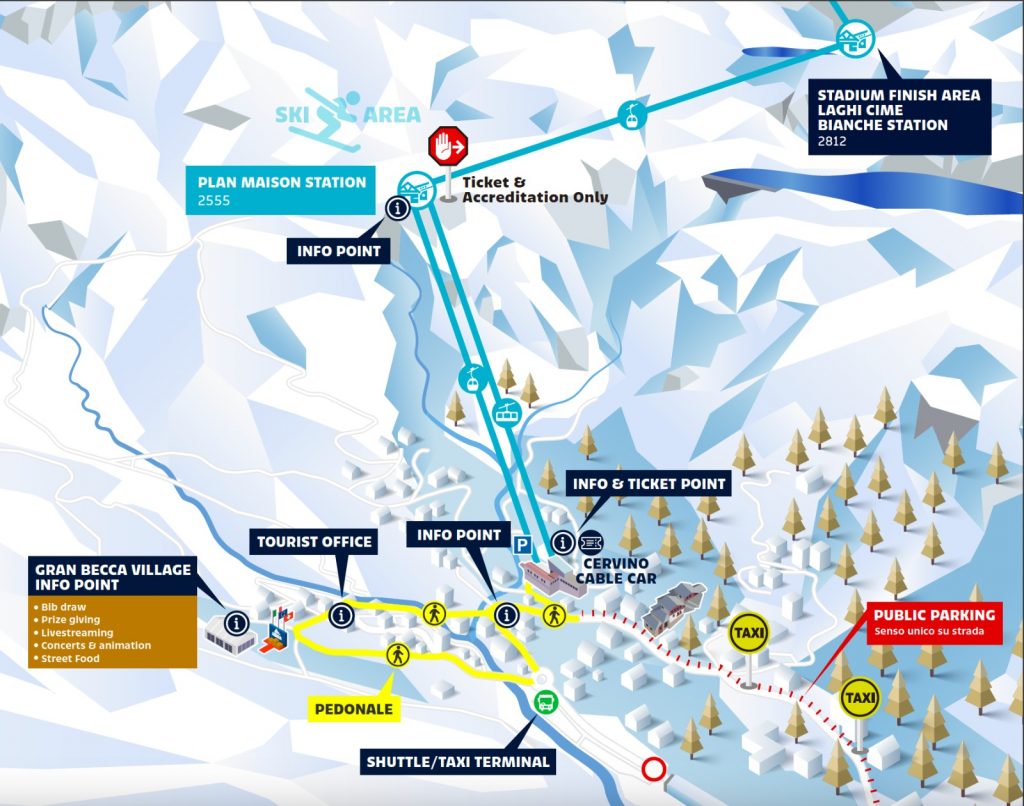 Access to the finish area of Cime Bianche Laghi
The finish area can be reached by two lifts: Breuil-Cervinia-Plan Maison and Plan Maison-Cime Bianche Laghi. A ticket control point will be set up at the Plan Maison station: only regular ticket holders will be able to access the second lift to Cime Bianche Laghi.
From the cable car station, the finish area is 150 metres away and can be reached on foot. Estimated walking time: 45 minutes.
The lifts will open at 8.30 a.m. and the last downhill run is scheduled for 4 p.m.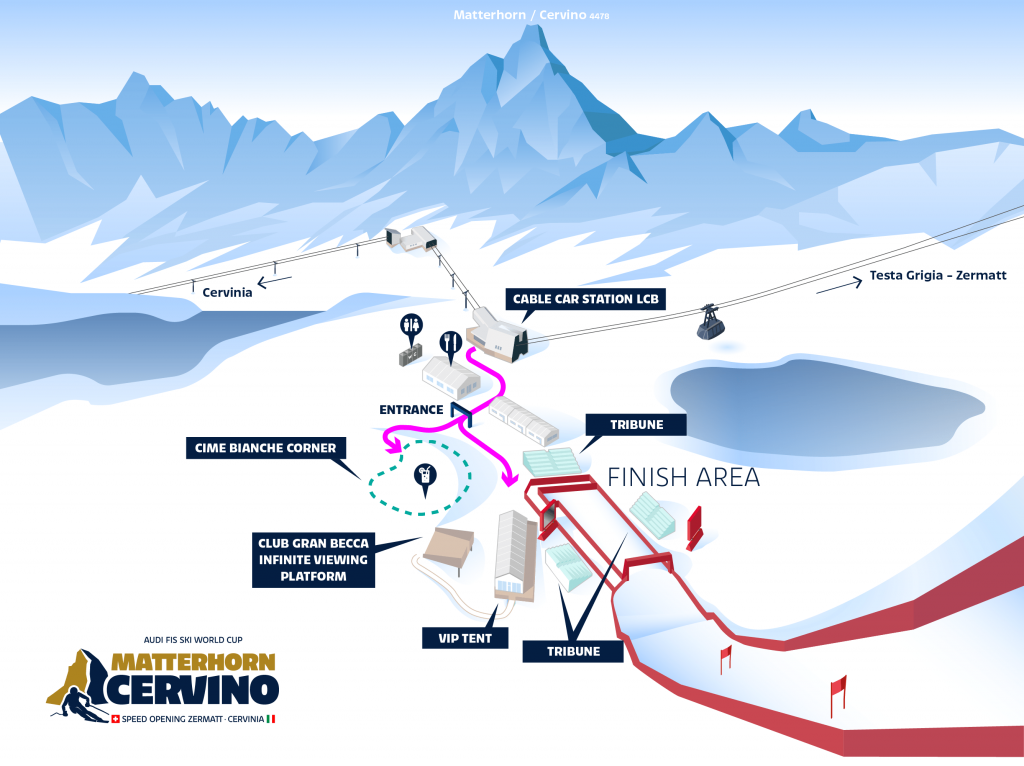 Follow our adventures on Cervino Ski Paradise social media