Outdoor
Fixed Rope Route Breuil-Cervinia and Valtournenche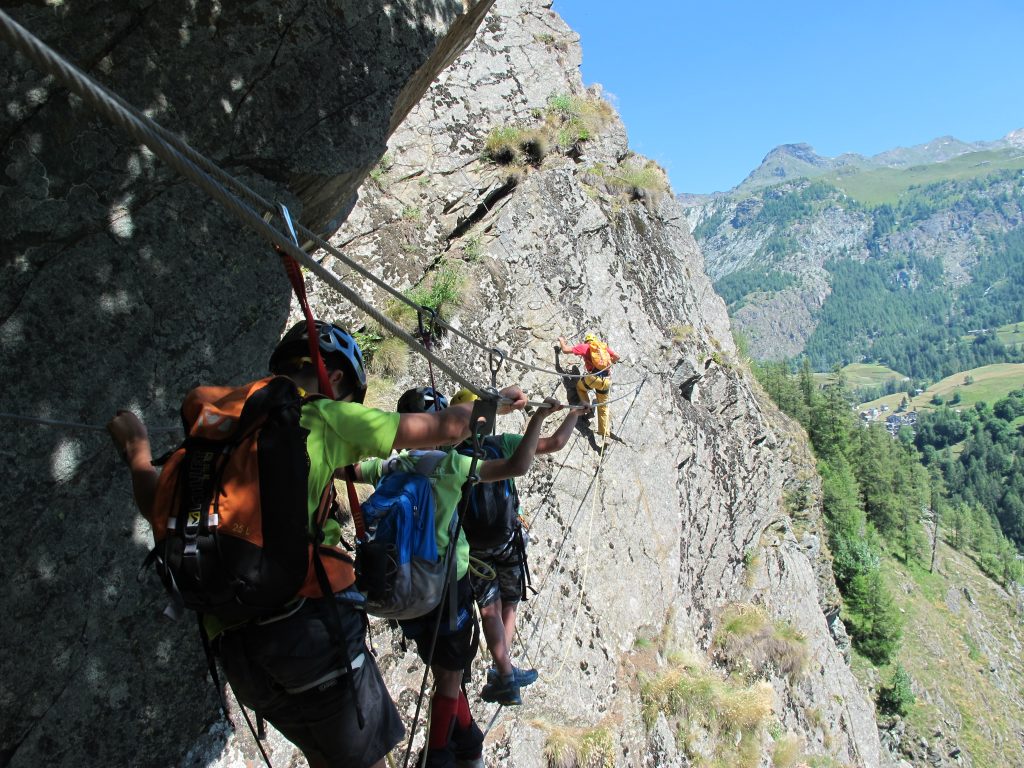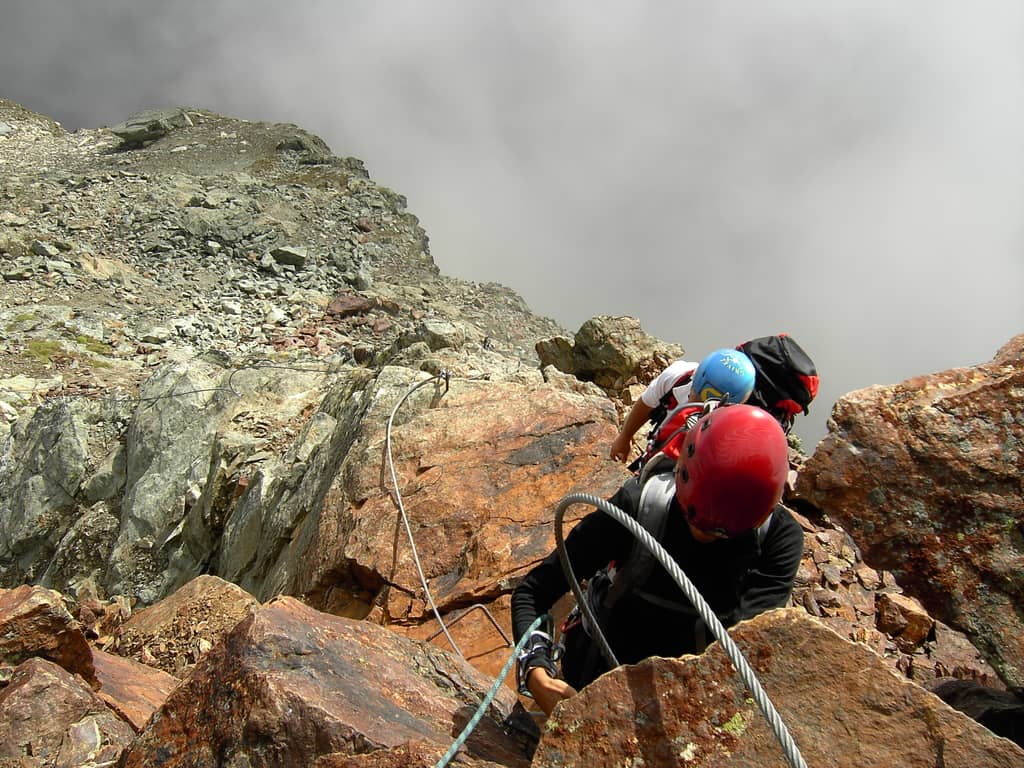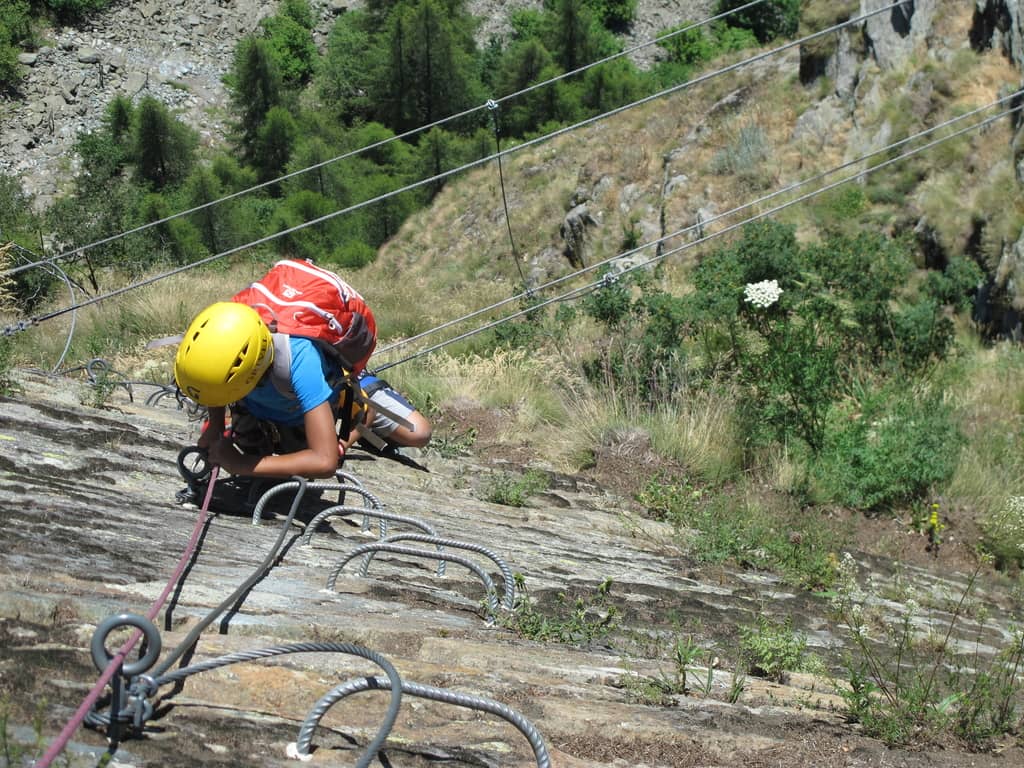 The Matterhorn valley has three "via ferrata" for enthusiasts to try in total safety, accompanied by the Guides of the Matterhorn. Recommended for those who want to experience the thrill of their first fixed rope.
Gorbeillon
On foot, just 15 minutes from the centre of Valtournenche and visible from the scenic terrace of the famous "piazzetta delle Guide" (in front of the parish Church) the "Ferrata of Gorbeillon" is an excellent training ground for mountaineers and an ideal gym for absolute beginners. You can experience thrilling emotions in total safety, admiring the natural setting of the stupendous mountains that surround it.
Vofrède
From Cervinia, from "Baia delle Foche" lake, you climb along Vallone di Vofrède to the base of the homonymous glacier (1hr 30 min. of walk on foot). The via ferrata starts here on the rocky spur which you meet on the right and which takes to Colle di Vofrède (1hr 30 min. of easy climb). You are in the "heart" of the Grandes Murailles, with view of the Matterhorn from a unique angle.
Furggen Ride
You depart from Colle del Teodulo and travel the entire peak that divides Italy from Switzerland (direction Matterhorn), to reach the old station of the Furggen cable car. The travel time of this via ferrata is 3 hours (medium difficulty: mountaineering equipment is required with harness, ropes and crampons). You can choose to continue towards the "Orionde" shelter or descend to the Plan Maison station and reach the Matterhorn from there. The via ferrata can also be travelled in winter.
Follow our adventures on Cervino Ski Paradise social media