Outdoor
Ascent to Plateau Rosà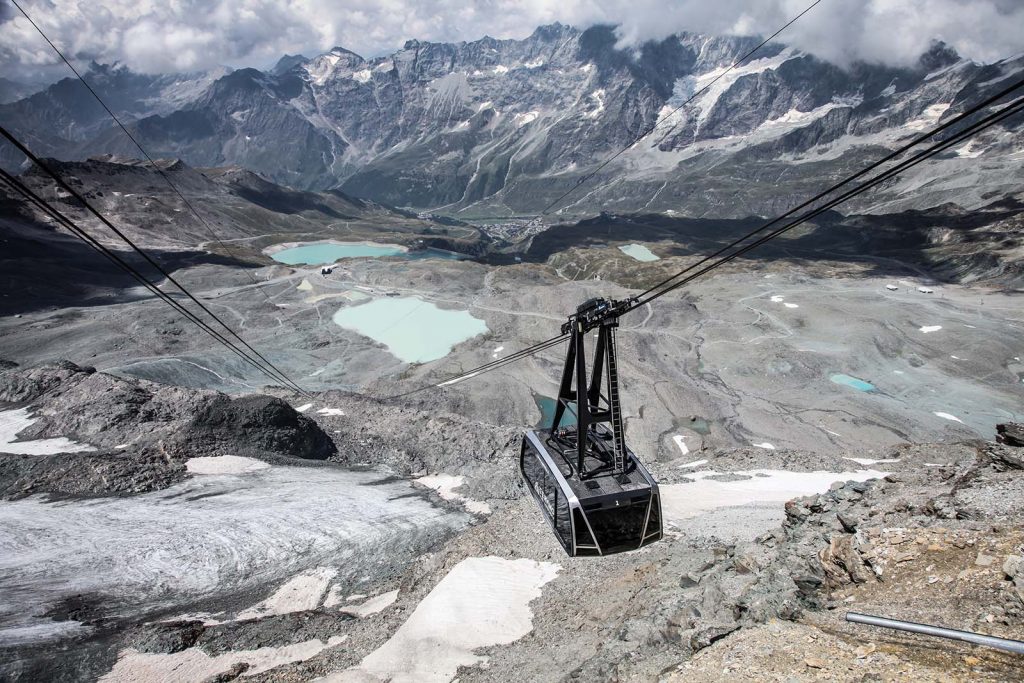 From the cable car arrival terrace you can admire the big four thousands up close, from the Matterhorn to Mont Blanc, from Gran Paradiso to Monte Rosa to all the Swiss peaks of the Valais, before "turning back" with an eagle's eye view (and you can actually see eagles from here!) in Italy to look at the unmistakable shape of Monviso, in Piedmont Once in Plateau Rosà, just a stone's throw from the arrival station of the cable car (with the Shelter of the Guides where you can stop), it is also possible to reach the Grotta di Ghiaccio on foot (cable-car arrival point Small Matterhorn 3882 m). This is one of the wonders of the Alps, where you can admire fantastic sculptures. For safety reasons it is best to be accompanied by a mountain guide. The cave is open every day and is reached through a 50 m tunnel at a depth of 15 m. There is an entry fee and the visiting times vary depending on the opening of the "Trocknersteg-Piccolo Cervino" stage cable car. The same route is also home to the tour to the 4000 m mountain for absolute beginners, a sort of baptism of high altitudes.
In the same day it is possible to reach the top of the Breithorn, the white panettone which attracts thousands of mountaineers each year. From Plateau Rosà you also meet the iconic high altitude trekking route "Tour du Cervin", an 8-day itinerary on foot around the Matterhorn.
For those who don't ski and have no mountaineering ambitions, the interactive museum of Plateau Rosà is a must-see. The museum entitled "Una montagna di lavoro" is adjacent to the arrival station of the cable car, and includes vintage photos and equipment dedicated to the construction of the ski lifts and slopes, from the 1930s to the present day. A "compass rose" on the terrace indicates the most important mountains of the Aosta Valley and the canton of Valais (Switzerland).
Follow our adventures on Cervino Ski Paradise social media